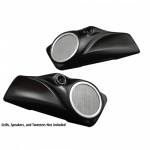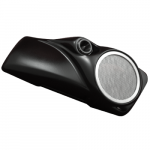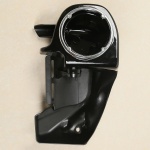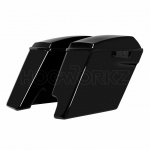 Are you looking to take your bike to the next level with custom motorcycles accessories? Then you've come to the right place. Automotive Concepts is the name to know in the Chicago area for top-notch motorcycle accessories. There's no reason for you to feel stuck with a factory-installed stereo or lighting system when one phone call to our team can give you the bagger of your dreams. With our selection of accessories and electronics, motorcycle customization is right within your reach. We offer sales and installation for everything from handlebars to lighting to saddlebags, so get in touch with us today to discuss our selection of motorcycle accessories!
Professional Motorcycle Parts and Accessories
If you're looking to elevate your riding experience, Automotive Concepts is here to offer you the best in motorcycle accessories and parts. We are proud to offer a comprehensive list of motorcylce accessories that will truly enhance your bike. Call on us for:
Handlebars
Levers
Grips
Lighting
Backrests
Exhaust systems
Saddlebags
Heat shields
And so much more!
No matter what look or feel you're trying to achieve, Automotive Concepts is here to assist you. We offer both sales and installation for all types of motorcycle lights and other motorcycles accessories, so come to us whenever you want to upgrade your ride. With our help, motorcycle customizing will be a breeze, and you can turn your bike into a true work of art.
Experienced Motorcycle Customization Experts
When it comes to customizing your bike, the last thing you want is amateur installation. Fortunately, that's not something you have to worry about when you work with Automotive Concepts. We have 20+ years of experience installing motorcycle lights, handlebars, and more, so you can rest assured that we'll be able to install your accessories with ease. Plus, we offer a lifetime workmanship warranty on all of our labor, which means your new accessories will be installed flawlessly and perform optimally right from the start.
If you're ready to transition your ride into a one-of-a-kind custom bagger, then it's time to get in touch with the pros at Automotive Concepts. Whether you're looking to replace some of your older motorcycle accessories or you simply want to upgrade to better fit your style or needs, we're here to help you. Serving Chicago and the nearby areas, we're the team you can count on for truly superior motorcycle accessories.
Call us today for a free estimate or to schedule an appointment!