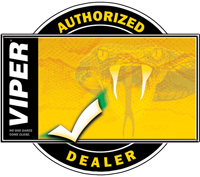 When winter rolls around in the Chicago area we all are dreading getting into a cold freezing vehicle in the morning becomes a driver's least favorite thing to do.  Are you tired of scraping ice & clearing snow off your vehicle? If you want to make sure that your car is warm, heated seats are on when you step out of the house, then a remote starter from Automotive Concepts is the best solution. With over 1,000+ starters installed every year, Automotive Concepts is the #1, top-rated remote starter installation specialist in the Chicagoland are and surrounding cities!
Remote Car Starters can work wonders in the winter and summer alike, allowing your car to reach the perfect temperature before you set foot in it. When you turn to our experienced team for car starter installation, you can look forward to comfort no matter what the season is.
Call or e-mail us today to learn more about your options for remote car starters!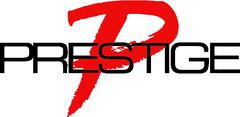 Car starters are a great addition to any vehicle, as they will allow you to start up your car or truck from inside your home, office, or any other location within the device's range. Not only will this ensure your comfort when you get inside your vehicle, but it will also help you to keep your vehicle's engine in great shape by warming it up before you drive. Many remote car starters also offer a variety of additional benefits, including:
Remote Starter
Car Security
GPS
Time control options
Starter Kill
Cut-off switches
Self Locking Systems
Smart Phone Controls

Automatic Starters for Practically Any Vehicle
Depending on the brand you choose, you may be able to start your vehicle by the touch of a button on your phone, and some remote starters will allow you to start your car from as far as a 3 miles away. When you come to Automotive Concepts for a remote car starter, we'll help you to select the right one for your needs and provide you with seamless installation. We have specialty T-Harnesses, Vehicle Specific Remote Starters, Hyundai/Kia, Nissan/Infinity, Toyota/Lexus, Ford/Lincoln, Honda/Acura, Chrysler/Dodge/Jeep/Fiat. The Remote Starter brands that we offer include:
Viper
Python
Compustar
Prestige
CodeAlarm
NuStart
Smartstart
Mercedes SmartKey Starter
BMW Remote EuroStart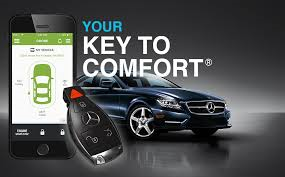 Expert Remote Starter Installation
Our licensed and insured technicians have 30+ years of experience with mobile electronics to rely on, so you can rest assured that your new remote starter will be installed professionally and perform beautifully. We provide a lifetime guarantee on all labor for your peace of mind, so you can always trust that you're getting top-notch installation on your remote car starter.
If you're ready to enjoy more convenience and better control of your vehicle, call Automotive Concepts to find out more about your options for car starters today!
Give us a call or send us an email with your vehicle information and we will provide you the best pricing and starter solutions specifically for your car.